Online Time Clock Support Resources
Current Time Clock MTS Version: 6.1.7
Current Time Clock MTS Client Version: 6.1.7
We have comprehensive online support resources for users of our time clock software. If one of our hundreds of articles, web pages, or blog entries doesn't answer your support question then just let us know and we'll write one for it. Here's a list of the most commonly asked support questions that we get and their solutions:
Other Time Clock MTS Support Resources
If your question isn't above then take a look at the other places you can get help below.
Time Clock MTS
The Easy Time Clock
Need an Online Time Clock?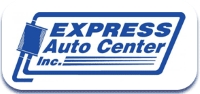 Excellent Time Clock MTS

Absolutely love this product. I have experience a few small glitches but… Read more
Requirements
Windows 10, Windows 8.1/8, Windows 7, Windows Vista, Windows XP SP3
Time Clock MTS
The Easy Time Recording System
Buy Time Clock MTS
Purchase a registration key from our online shop. Only buy once, no monthly fees.