Time Clock MTS Articles
Time Clock MTS Tutorials
Tutorials Specific to Time Clock MTS
Time Clock Whitepapers
Papers concerning the use of Time and Attendance systems in the workplace
External Resources of Interest
External links we've found that may be of interest to you
Time Clock MTS
The Easy Time Clock
Need an Online Time Clock?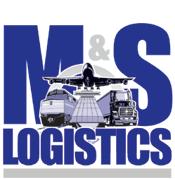 Decent software for low cost Pros: Very easy to use. Employee setup is a breeze and you can add a… Read more
Director of Operations
M&S Logistics
Atlanta, Georgia, USA
Requirements
Windows 10, Windows 8.1/8, Windows 7, Windows Vista, Windows XP SP3
Time Clock MTS
The Easy Time Recording System
Time Clock MTS
The easy to use time recording software with a fully functional 30 day trial.
Buy Time Clock MTS
Purchase a registration key from our online shop. Only buy once, no monthly fees.