Download the Time Clock MTS Free Edition
Track and manage up to 3 employees on a single computer.
---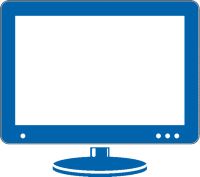 Windows 10, 8.1, 8, 7, Vista, and XP
Program Version: 6.1.7
---
Free Trial
This is the free trial of the Time Clock MTS Stand Alone Edition, it will work without limitation on one computer for 30 days. When the trial period is up and you have 3 or fewer employees the program will start working in free mode.
---