We're always interested to hear what users of Time Clock MTS have got to say about the software. When we receive a review or testimonial we post it over on our customer reviews page. Other people have posted up reviews via online review sites, which is always great as it helps get the word out about Time Clock MTS. If you're feeling like you want to share your experiences (good or bad) with Time Clock MTS with the world at large then we'd love it if you posted a review online. There's a number of ways you can do this, but we suggest one of the following methods:
If you're wondering what other people have had to say about Time Clock MTS use the slider below to look through all of them: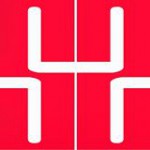 We are a small company with less than 50 employees. Switching from the old manual punch cards to the Time Clock MTS computer based system was a great decision. I like it because it has relieved me of the tedious and time consuming task of tallying a bunch of individual time cards. Our employees have found it very easy to use and really appreciate being able to instantly know how many hours they have for the week.
Accounting Manager
Steel Stitch Corp
Georgia, USA