Time Clock MTS Software Reviews
Over the years our time clock software has been reviewed many times, and we're constantly receiving testimonials from happy users. We've made those reviews and testimonials available for you here.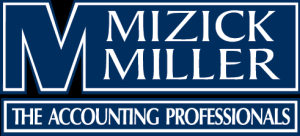 Mizick Miller has used Time Clock MTS since 2008. It's easy to use and the reports give us all the information we need! We can also track vacation and paid time off! If you are looking for a time clock software visit their website at http://www.timeclockmts.com

Simple and cost effective time saver

Pros: This software has worked very well for our small medical practice. We just needed a simple solution to make it quick and easy for employees to clock in and out from their computers. It saves time so that employees no longer have to keep up with timesheets. It eliminates the problem of having missing timesheets on payroll day, and I can have confidence that the times are accurate. The technical support has been good as well, and the software was simple to download and implement. It has provided exactly what I was looking for without a high price tag.

Cons: It would be convenient if there was a way to automatically insert a "lunch", but I really can't think of any cons.

Hi Mark,

In the world of customer service you normally tend to hear the complaints more than the compliments.
I just wanted to say nice work on this last revision of the software. Good job.

Dan Friedmann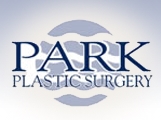 We have continued to use Time Clock MTS at our medical practice. We have used the software for over 10 years now. It has fit our needs very well. We have had absolutely no problems with the software and the support through email has been excellent. The software allows each employee to sign in on his or her own computer and editing and correcting times is very easy. The selection of reports has made our documentation very straightforward and simple. I continue to highly recommend Time Clock MTS as our time clock solution.

I've used Time Clock MTS for years. Very easy to use, accurate, able to use biometrics, and great customer service. Highly recommend it.

Never an issue

Pros: Software is easy to use and install. The cost is reasonable. It has worked well for us for a few years.
Cons: We have used this software for a few years. The only issues we run into are more user errors than anything.
President
aber Enterprises Inc.
Longview, TX USA

Simple to Use

Pros: simple. I am not using all features offered. I am only use to get the time for Quickbooks. They have finger print and camera log in
Cons: well I can not add or delete user now. I was able to do it before. Contacting support now. other than that I have not had problems over 5 years
Comments
Free 1 year tech support which is worth nothing as they will give you online support anyway

We have been using Time Clock MTS in our company for about three years now and we couldn't been happier with this product. Easy set-up, easy to use, great reports, excellent platform TimeClockMTS. Thank you for your amazing product.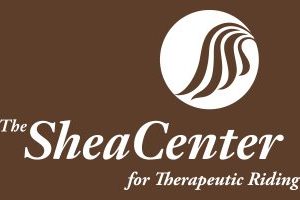 We have used this software for years and love it!

Pros: It's very user friendly. The payroll reports are always accurate. We've used them for almost a decade. We have 20 employees that use it. Clocking in on your desktop makes it easy since they have to sign onto their computer each morning anyhow.
Cons: The suppose the only con I can think of is that in our case (strictly by choice) is that we do not use the network version. That has more options for us.

Time Clock MTS – Easy, Full-Featured Time Clock Software

What was the best part about using Time Clock MTS? Ease of use and reliability – rarely do we have technical issues with this software, and it's intuitive UI makes it a breeze for everyone.
What would you change about your experience with Time Clock MTS? There is nothing that I would change about this software – it's easy to install and use for everyone!

Overall Feedback: We've been using Time Clock MTS for nearly ten years, and it's a slick piece of software that's very easy to install and use. Employees figure out how to use it with nearly no training, and it has a very low system resource footprint, which is great for our slower machines. Its reliability and near-universal compatibility are also standout aspects. I would recommend this time clock software to any organization, small or large.
Time Clock MTS
The Easy Time Clock
Need an Online Time Clock?
You have been really great to work with. We are spread out over a 25 mile radius and we don't alw… Read more
Requirements
Windows 10, Windows 8.1/8, Windows 7, Windows Vista, Windows XP SP3
Time Clock MTS
The Easy Time Recording System
Time Clock MTS
The easy to use time recording software with a fully functional 30 day trial.
Buy Time Clock MTS
Purchase a registration key from our online shop. Only buy once, no monthly fees.