Time Clock MTS Software Reviews
Over the years our time clock software has been reviewed many times, and we're constantly receiving testimonials from happy users. We've made those reviews and testimonials available for you here.

Excellent software for a low price

Compared to any other time reporting system which utilizes biometrics, this is the best you can buy for the price. With the database stored on our network, employees can clock in from multiple locations without needing to stand in line. Its ability to export information to excel also makes time reporting that much easier to use and manipulate. After researching for a new system to replace our old and outdated one, TimeClock MTS and its free 30 day installation was an easy choice and has streamlined our time management process.

I'd like to say how much we appreciate Time Clock MTS. Simple to install and use we have found it to be a rock solid application that does exactly what we need it to do.
I own a small business and wanted a simple and easy way to capture, manage, and edit my employees' time. I used another time management software before and it was not very intuitive. Time Clock MTS does exactly what I want. What I most appreciate about this software is the ease of modifying/editing employees' time. Saved my A LOT of time.

The only negative thing I would say is that I wished the $80 fee would include at least two computers rather than just one.

I've been using this product for several years now and have been satisfied with it overall. Very easy to use and reliable for the most part. My managers have even taught themselves how to manage the system without me having to show them. It would be nice if it were more difficult to change the time and/or have a lock so employees can't figure out ways to change system clock, but I think most time clock systems experience that since there's almost always a way to go around things (employees seem to spend way to much time trying to figure out ways to work the system in everything). Customer service is good. Very quick responses to emails.

Our Response: Thanks So! There is a way of locking the PC clock to stop employees manipulating things. Just set up the software to use our internet time server.
So far so good! I enjoy the ease of Time Clock MTS. I like being able to pull job and punch card reports quickly! The software is easy to use and my employees can request time off through the software.

Easy to use time clock software! Makes keeping track of and running payroll a breeze!
Great tool for our optometric practice. We have been using Time Clock MTS for a few years now, and it has been a beneficial tool in our practice. Our employees love it- they no longer have to manually add up their work hours for the pay period. It was easy to set up in a way that best fit our needs. We would recommend Time Clock MTS for any type of business.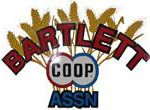 I am very happy with the system. It has been doing very well and I am very happy with the service you provide.
Operations Manager
Bartlett Co-Operative
Kansas, USA

I have been using this software for 8 years. It's so simple to use, cheap and the support is 1st class. Don't waste your money on expensive alternatives.

I use Time Clock MTS for our students to clock in and out of school. These are adult students working on passing the GED and preparing for College and the Workplace. This is an excellent product. It is very easy to use for the students as well as the administration. I like that I can print a report for each student's time at any time. It is also easy to add or delete students and change any information. Because it is affordable for small businesses and organizations, this is a great product that meets our needs.
Time Clock MTS
The Easy Time Recording System
Time Clock MTS
The easy to use time recording software with a fully functional 30 day trial.
Buy Time Clock MTS
Purchase a registration key from our online shop. Only buy once, no monthly fees.