Time Clock MTS Software Reviews
Over the years our time clock software has been reviewed many times, and we're constantly receiving testimonials from happy users. We've made those reviews and testimonials available for you here.
Simple and easy to use!

Very simple and easy to use! Great for our small and large company and managing employee times.
Operations Manager
Titan Imports
Guam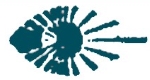 Great Product!

I have been using Time Clock MTS for several years and am very happy with its performance. The capability to be able to broadcast messages to my employees is great! There are a few features I would like to see enhanced, but all in good time!

Been a great buy at a very affordable price.
Initially had 3 employees, so managed to use the free version but since then we have expanded and it was certainly worth getting the paid version.
Although we use just for the basics, it is worthwhile.

We have been apart of Time Clock MTS for about 5 years now and it has been extremely helpful in the office. The employees are able to quickly log in and out which saves them time for their more important work. The system is accurate and simple to use and each employee can see look at and print their hours from the past weeks. I would recommend to any small business owner, like Visiting Angels.

Looking for an easy-to-use and efficient (time saving!) time keeping software, check out Time Clock MTS. It's worked perfectly for our small business – it's so easy to set up and begin using, it's been very reliable and offers multiple reports. Highly recommend!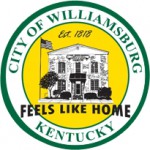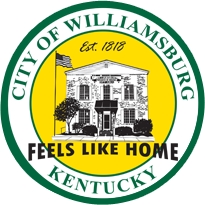 We have been using the timeclock software by Time Clock Mts for several years and it offers many reports and options that make it great for us. We have around 150 employees in the summer and this very affordable software keeps track of all of them. I also like the fingerprint module that works with this program. Customer support is always ready to help if you have any questions.
Time Clock MTS is a very straight forward program that features ease of use, good reporting, and ability to develop for individual needs.  I have used it now for 5 years I believe and don't have any intentions to do something else.  We only have 20+ employees but I can imagine it doing the job with many more if needed.  Modifications and edits of what is "punched" are very easy and are noted that the user did not create the time but were edited by the admin.  Highly recommended.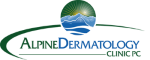 We, here at Alpine Dermatology, have been using the online TimeClockMTS for a couple of years now. It is easy to use and so great to manage since it is online. The reports are user friendly and informative.
Great product

Have used time clock MTS for a number of years. It never fails me. I have a small business, this program works perfectly, and saves me a lot of time.

Terrific Time Clock Software!

Pros
Love your product. I have been using Time Clock TMS for over 5 years and am very satisfied with the product. It has all the functionality that we need including job tracking. We replaced our old paper time clock with TMS and it has reduced the amount of time I spend processing our payroll by 75%.

Cons
None. Only wish that it could export weekly time card information into my Quick Books online payroll so I would not need to rekey time card information.

Summary
The best recommendation I can give any product is to recommend it to other companies and I have. Kerr's Cotton
Time Clock MTS
The Easy Time Clock
Need an Online Time Clock?

One year later and still so easy I started using Time Clock MTS a little over a year ago and have… Read more
Requirements
Windows 10, Windows 8.1/8, Windows 7, Windows Vista, Windows XP SP3
Time Clock MTS
The Easy Time Recording System
Time Clock MTS
The easy to use time recording software with a fully functional 30 day trial.
Buy Time Clock MTS
Purchase a registration key from our online shop. Only buy once, no monthly fees.