Time Clock MTS Software Reviews
Over the years our time clock software has been reviewed many times, and we're constantly receiving testimonials from happy users. We've made those reviews and testimonials available for you here.

Accurate Dependable and Easy. Highly recommended

We've used this since 2012 for 6 employees and 50 volunteers. I have already recommended it to all my business friends, other non-profits, even if they didn't ask! I'm not really keen on the newest updated look, but that's a personal preference. I haven't had to use customer service, their help button works great, it gets a 4 only because they don't have a live chat (how vital is that?! – it's not really needed) There's no other timeclock software to use!

Pros: Super easy to set up, to use, for employees to use also.
Cons: I can't think of any

The Jungle – The Wild Place to Play and Party in Warrington & Skelmersdale uses Time Clock MTS to keep track of the hours our employees work and has done for several years now. I was just thinking back to when we used to write all the hours down and the time we used to spend tallying it all up. Compared to other software out there on the market this was so reasonable we thought there had to be a catch. There wasn't; one of the best time-saving investments we've ever made.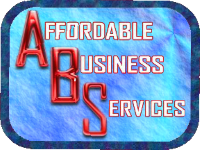 I have used your product for over ten years and LOVE IT!!!!! Your tech support is better than any other I have experienced, your product is one that works when all else fails.. I really believe in MTS Time Clock.
Owner
Affordable Business Services
California, USA

We are Lyons Housing Authority, an agent of the State of Kansas. We are subsidized housing regulated through the U.S. Department of Housing and Urban Development (HUD). We are non-profit, tax exempt organization since we house low-income families.

We are a very small public housing entity of 89 units with only four (4) full-time and one (1) part-time employees. Due to government regulations and to follow the Fair Labor Standards Act changes, we need to utilize a time clock system for all employees to start using to clock in and out for their required time of work. We would like to use TimeClock MTS at this time to documents our employees work time through the week.

Thank you and look forward to using the TimeClock MTS system.

We have used the Time Clock MTS software since 2013. We have managed anywhere from eight to thirty employees with Time Clock. We have the finger scanner to go with it which is great for keeping staff accountable for clocking in and out on their own. Employees are able to check their own hours using their fingerprint instead of having to contact a supervisor to login and check it for them. Time Clock also has great reporting to make payroll quicker! The technical support is also very quick at responding and there to help in anyway they can! I would highly recommend this product to any organization!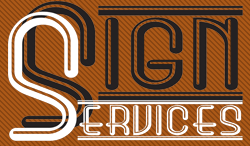 Thanks for responding to my problem so quickly. Once again you have proven to be at the top of your game. Your software is really wonderful and I find it easy to work with. Over the years I have worked with lots of time clock employee programs and most were mediocre at best. Yours is GREAT.

Hello Mark-
I wanted to take just a few moments and thank you for all your help in getting our TimeClock software back up and running. Steve has also been working hard to get this part of our daily rescue squad existence back in order. After a major computer failure, we lost our TimeClock Software. With your generous help, and Steve's efforts at the station, we are now back up and running. We have used this software for years to track the hours of service our volunteers provide. It is easy to use- updating names is quick and simple, and easy to manage- many different types of reports can be generated with little effort. I am very grateful to have it back in service; tracking the hours during the time period we were without TimeClock is proving to be quite challenging.

Nice time clock/timesheet software supports fingerprint scanner, is affordable, and works.

Comments
Replaced a punch timeclock that was old and on its last leg. TimeClockMTS met the requirements with fingerprint scanner support (also supports camera photo too) to prevent buddy clocking where one employee would clock in/out for another employee. Some features you just need to try out to better understand what it does or how it works. The company does a good job of updating the software with newer versions to address new labor laws (for example the recent new sick time law in California) and/or new features or bug fixes. Overall, it works nicely at a reasonable price.
Pros
Fingerprint scanner and camera supported to prevent buddy clocking.
Cons
The auto breaks was a bit confusing and we had to try it out over a few weeks to understand and configure it to our needs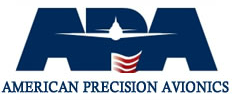 Pros

Easy to install, user friendly, great for businesses for all sizes, many different report options available, and saves time & money!

Cons

None, besides some reports take a little longer to run than others.

Summary

We have the Time Clock MTS Network edition, which allows for us to have the time clock on multiple computers. Since we installed it, we've saved time and money. There are many functions with this system. One of our favorites is the job tracking function. We've been able to use this data to calculate individual efficiency.

We have used Time Clock MTS for several years and have not had any issues. Our staff loves the ease and convenience of this time clock. We highly recommend it to other health care professionals.
Time Clock MTS
The Easy Time Recording System
Time Clock MTS
The easy to use time recording software with a fully functional 30 day trial.
Buy Time Clock MTS
Purchase a registration key from our online shop. Only buy once, no monthly fees.