Time Clock MTS Software Reviews
Over the years our time clock software has been reviewed many times, and we're constantly receiving testimonials from happy users. We've made those reviews and testimonials available for you here.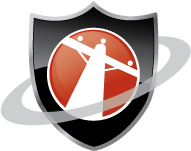 Inexpensive timekeeping software that is so easy to use, a real time saver.

Pros: I have been using Timeclock MTS since 2012 and it is so easy to use! Features are easy to find and set up for the administrator. The employees like the punch card reports, so they can keep track of their time. I did not rate the customer support because I have not had a need to use them.
Cons: On the network version, you can only have one timeclock open at a time. It creates conflicting copies if two are open at the same time.
Comments
Simple time keeping.

Our Response

Thanks for your review Marilyn! With regards to your comment only being able to have one time clock open at a time? That's because you've got the time clock admin software installed on more than one computer. On computers where you just want your employees to punch in and out and you don't need to manage the software you should just have the time clock client software installed. It's simple to fix up, just uninstall the time clock admin software from those computers and install the time clock client software instead.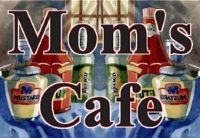 I have used this Time Clock for several years. It has been an awesome program.

If anyone is looking for a great time clock program to manage employees hours, check out Time Clock MTS. We have it and it works great. Very simple and user friendly. It saves time and the hassles of having to deal with time sheets or punch cards. It even keeps track of vacation and personal time off. It can work with your accounting/payroll software to make payroll go smoother and quicker. It has a variety of reports to track time spent on different projects or jobs. They have a free version available or versions with more options at very reasonable prices. I recommend Time Clock MTS to any small business looking for a simple and efficient way to manage employee work time and production

Here's a great small business tip: Manage your staffing more efficiently with TimeClockMTS.
We have been using Time Clock MTS at our hotel property for just over three years now and we have been very satisfied with the product.

Great Service, Great Product, and Great Support

We've used this software since 2011 for 4 employees and 50 volunteers. It does a great job of recording the time for all people of our non-profit. It is real easy for our volunteers to use when clocking in and out. When we need reports printed, they are easy to get to and to use.I like most about this software is ease of use. When clocking in/out or putting in a time request, it is really easy to do those things. If for some reason a person didn't clock in, it is real easy to login as administrator and correct the errors. It is also easy to add people to the system or to remove. I find it easy to look at the punch card for any particular week and see the time. This system has made it easy to keep track of the hours. Thank you for making the software easy to use.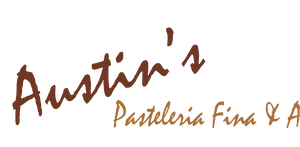 Probably the best software I have bought since I dont know when !!! Great product for my businesses.

Pros: It's ease of use and what it saves me in time every month is amazing , nothing comparable !! I could not imagine not having it !!

Comments (Benefits)
Peace of mind and my business is more efficient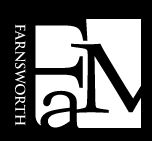 Excellent low cost software that improved the accuracy of the hourly payroll records.
Pros: Very affordable, downloads easily into excel, sorts by departments and installed on multiple computers.
Cons: It would be helpful to have two users with administrator level rights. No other issues with the software.
Comments
More efficient and accurate payroll processing.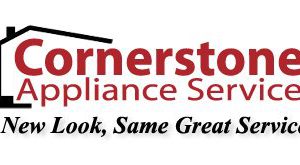 Super easy and affordable time clock solution for our small business!

Pros: Very easy to set up and use. Prior to using this software, I was figuring hours manually. We have an office with 5 employees and it has been such a time saver! We have used it for approximately 4 years now. Easy to add new employees and edit times if someone forgets to clock in or out.

Cons: I haven't had any issues with the software, it is just what we needed. I would definitely recommend it to any small business look for a time clock solution.

It has saved me a huge amount of time! Easy and affordable!

We have used Time Clock MTS for years and could not be happier!

Pros: Always accurate and easy to modify employee time changes. Our employees are able to reliably check in and out with the small window access and not have issue with usability. As the administrator, I have been able to suspend employees, modify and also add information as an ongoing process rather than a one-time setup process. The reports are much improved as well.

Cons: I'm still looking for a problem. We have been using this product for over 4 years and never have we needed tech support other than how to upgrade on a new computer.

Other Comments

Reliable time clock management which works well with payroll on QuickBooks. Our reports are added to the paychecks for our employees to have a good accounting of their hours for that particular pay period.

Once we were able to have the program up and running it was pretty straight forward and easy to use.

Pros: Easy to navigate through the program and customize for our use. Once TimeClock was set up it was easy to modify without needing to refer to instructions constantly. We needed something immediately, and TimeClock worked great.

Cons: Setting up the vacation and sick accrual section to coincide with our current setup isn't as easy because it isn't compatible. It also could be lack of information on my part.
Time Clock MTS
The Easy Time Recording System
Time Clock MTS
The easy to use time recording software with a fully functional 30 day trial.
Buy Time Clock MTS
Purchase a registration key from our online shop. Only buy once, no monthly fees.