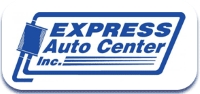 Excellent Time Clock MTS
Absolutely love this product. I have experience a few small glitches but Support was right there with me providing me excellent advice, directions and fixes. Excellent on keeping track of employees hours including breaks and lunches.
Pros:So easy to use and print out employees Punchcard Report
Cons: No phone number to speak to support.
Advice to Buyers: Excellent product and although there is no phone support. Email Support is 100% excellent. Have not waited more than 30 minutes for return reply.