Job Tracking in Time Clock MTS – Video Demonstration
This demonstration takes you through the process of setting up Time Clock MTS to track jobs. When setup correctly you can track time spent on any job or project while still maintaining comprehensive employee attendance data.
Time Clock MTS
The Easy Time Clock
Need an Online Time Clock?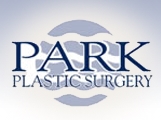 Pros Easy to use and administrate. Excellent software for cost Cons For this small business, No… Read more
Requirements
Windows 10, Windows 8.1/8, Windows 7, Windows Vista, Windows XP SP3