Clocking In and Clock Out Software Video Demo
This video demonstration takes the new Time Clock MTS user through the two main methods that employees use to clock in and clock out. The first method uses the employee list interface and the second uses the keypad interface. Using Employee PINs is also briefly covered as are some of the reasons why you'd want to use them. I also covered the topic of employees clocking in and out in some detail a week or two back in the blog entry entitled Two Methods to Clock In and Clock Out. This time clock video demonstration runs for just over 2 minutes and has no audio.
Time Clock MTS
The Easy Time Clock
Need an Online Time Clock?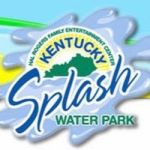 If you are looking for a reasonably price time clock system loaded with features we use Time Clock M… Read more
Manager
Kentucky Splash Waterpark
Williamsburg, Kentucky
Requirements
Windows 10, Windows 8.1/8, Windows 7, Windows Vista, Windows XP SP3