Time Clock MTS Quick Tour – The Employee Time Clock

Quick Tour – Overview | Quick Tour – Administrator Control

Time Clock MTS has been designed to make it as simple as possible for employees to enter their time clock data with a minimum of fuss and with little or no training required on the behalf of the employer. Setup costs and on-going cost of ownership is a real concern when purchasing any software and Time Clock MTS is designed to minimize both of these costs.

Time Clock MTS provides two distinct methods for employees to clock in and out of Time Clock MTS. The first is the Employee List Interface, which is designed to be used with a keyboard and mouse. To clock in or out an employee simply selects their name from the list and then clicks the clock in or out button (only one will be available dependent on whether they are currently clocked in or out).

The second method of clocking in and out is by using a unique employee ID or badge number. This interface is known as the keypad interface and like the Employee List can be used with a keyboard and mouse, a touch screen, a bar code scanner, or a magnetic card reader. To clock in or out the employee simply enters their badge number via the screen keypad (or scans a barcode or mag card) and clicks the enter button to clock them in or out.

Other sorts of data can be entered by employees when using Time Clock MTS. This can include a short note or a job code that is entered when clocking in or out. Again, data input has been designed to be as quick and simple as possible to minimize both data entry errors and cost of the ownership of the software.
Watch a 6 Minute Movie Demonstrating Time Clock MTS
Time Clock MTS
The Easy Time Clock
Need an Online Time Clock?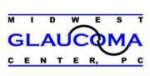 Thanks so much. I hope you have a Happy New Year! I am really looking forward to decreasing the head… Read more
Requirements
Windows 10, Windows 8.1/8, Windows 7, Windows Vista, Windows XP SP3