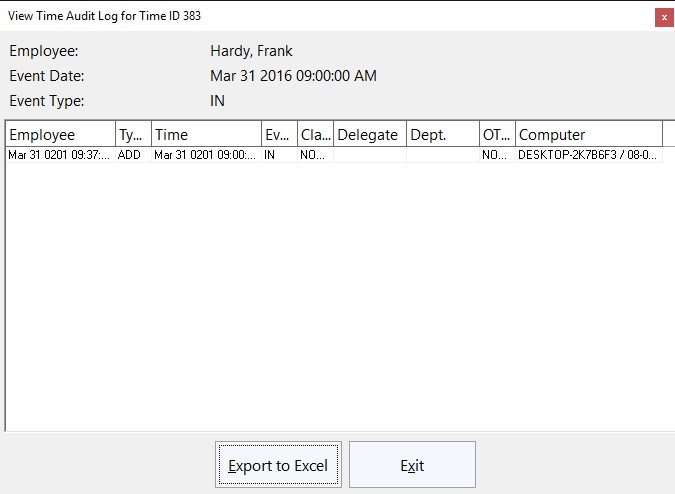 The time audit log is useful to view the editing history of a particular clock in or clock out. Time audit logging is not turned on by default and must be enabled on the Security Settings page. To view the audit log of information stored with a time you must select it on the Manage Employees Times screen and select the View Time Audit Log option from the

button. When you view a time audit log you'll see the screen above.
This screen details each change made to a time from creation, through any administrator edits, and through to deletion. Each change to the time is recorded along with the time of the change and the computer which the change was made from. Using this screen you can track the complete history of a recorded time in Time Clock MTS, something that may be useful for security purposes and for detecting employee or administrator time fraud. The time audit log can easily be exported to Excel by clicking the Export to Excel button.