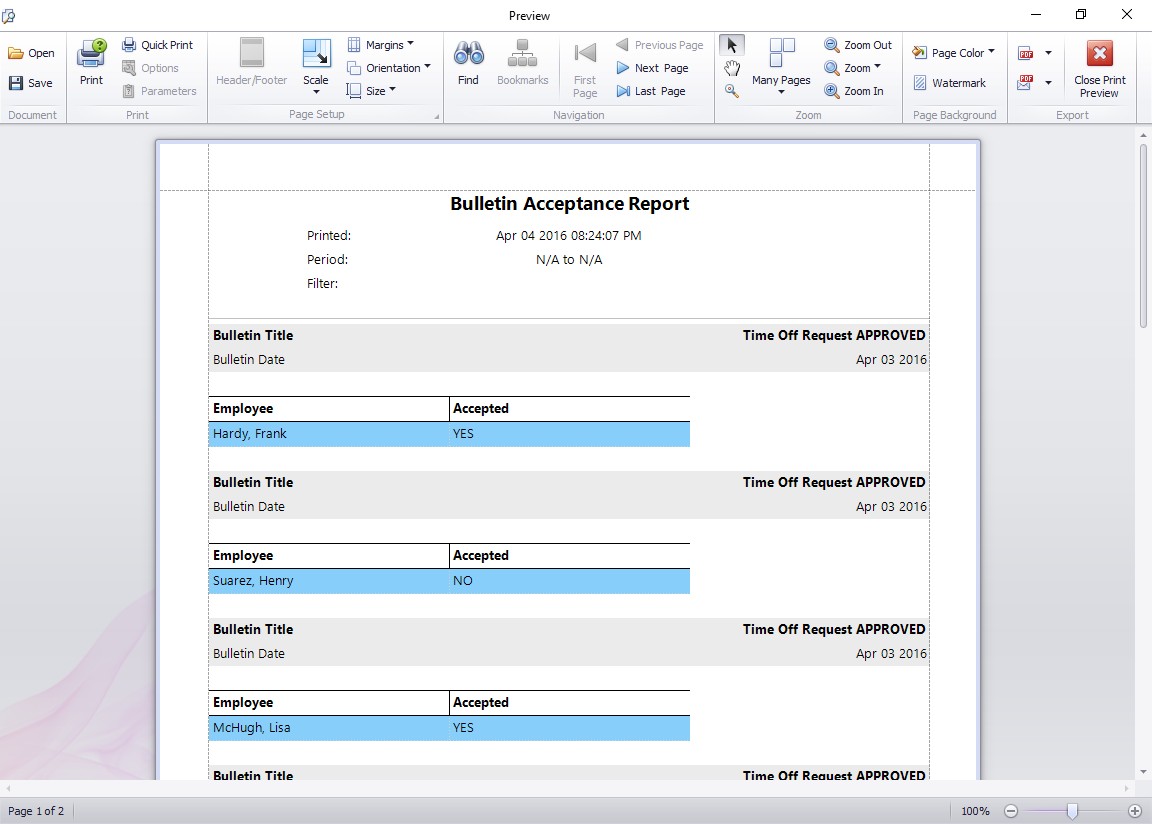 When created, an Employee Bulletin can require an employee to acknowledge their acceptance of the bulletin when it is displayed to them as they clock in. This report prints out a list of all the current employee bulletins, and if they require acceptance by employees it will display whether or not employees targeted by the bulletin have accepted the message or not. This report is accessed via the Employee Bulletin Board Screen.
Output Options
Exporting and Emailing Reports
This report can be exported and saved or emailed directly in a variety of different formats by clicking the Export at the top right of the reporting screen. Formats available include Excel (xls,xlsx), PDF, RTF, HTML, text, comma separated (CSV), or as an image (JPG, BMP, TIFF and more).
Related Topics