Payroll Time Clock Software
Time Clock MTS – payroll time clock software that can be used on every computer in your company
$99 (US) for a single PC and just $199 (US) for up to 20 time clock computers
Ask yourself this. Are your staff there when you think they are? Are you wasting valuable employee time using cumbersome old payroll and time clocking systems? Payroll time clock software is the solution for your business. You NEED Time Clock MTS now! It's unique, easy to use, low cost, and the only the time clock software you'll ever need.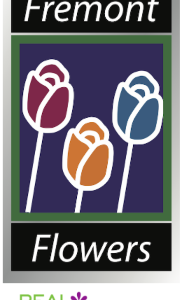 I love this program. I had *product name removed* and it was antiquated. I will delve more into this one as it is very functional and I have not spent the time to learn all its functions as of yet. You're very responsive also. appreciate that. I am a founding member of a large national floral group…..will advocate to our membership. Real Local Florists is the group name.
Time Clock MTS
The Easy Time Recording System
Manage Your Workforce BETTER
Using Time Clock MTS in your business will give you a flexible workforce management tool and that is designed with payroll cost reduction in mind. It exceptional ease of use and will give you peace of mind in your business, large or small. Managing and tracking staff time can be tricky, time consuming, and often inaccurate. Our software features sophisticated, secure tools for determining who is at work and who is not. This is essential because we know that accurate tracking of employee time is essential to improving productivity and allowing better decision making in your business. When you choose Time Clock MTS as your payroll timeclock software system it will automatically calculate employee time and wages using your specific payroll policies and can produce valuable management reports which help to control the overpayment of employees.
Why use Time Clock MTS as your Timeclock Software?
No Paper Time Cards
No more chasing employee punch cards or time books just so you can process payroll.
No More Payroll Errors
Overtime errors, over-payments, under-payments, and data entry errors are eliminated.
No More Time Clock Fraud
Better security to stop employees punching in and out for each other.
No More Wasted Time
Stop manual calculations, stop double entering data, and stop the payroll headaches.

We have been using Time Clock for a few years now. Not only is it easy for our employees to use but it makes payroll a breeze. Install was fast and easy. Support is great whenever we have simple questions. We have been very happy with MTS and would recommend this to any business. Thank You!
Track Vacations
Accrue vacation time, record vacation time taken by employees and print out time taken and time available on your payroll reports.
Track Sick Time
Track your sick time too, different accruals for different employees and record and report on the time taken off quickly and easily.
Track Jobs
Record and report on the time your employees work on jobs.  Employees can punch in and out of jobs easily during the day.
And More!
Also track employee tips and gratuities, employee time off requests, public holidays, and much much more.
We are here for the Long Run
We've been working with companies streamline their employee attendance processes and helping them to make their payroll easier for almost 10 years.  More than 10,000 companies in the USA and around the world use Time Clock MTS every day and we're committed supporting and assisting them into the future.  Our software is continually being developed and improved and when purchased you get access to free upgrades and technical support for a full year.
No problem, your program is several orders of magnitude better than the (Product Name Removed) was – even when it limped along. Simple, clean and quick vs theirs clunky and slow – if at all.
Time Clock MTS
The Easy Time Recording System
Time Clock MTS
The easy to use time recording software with a fully functional 30 day trial.
Buy Time Clock MTS
Purchase a registration key from our online shop. Only buy once, no monthly fees.