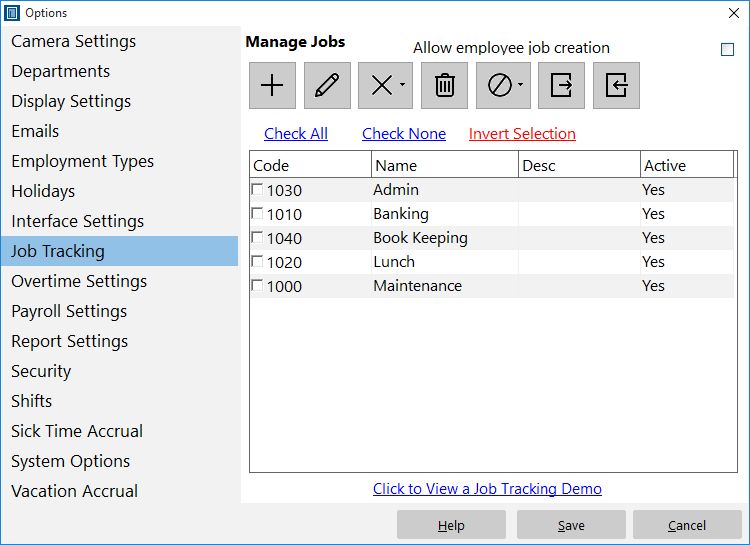 Time Clock MTS includes a simple job tracking system that allows your employees to record their time against particular jobs. Jobs are setup on the options screen (shown above), and employees need to be setup to track jobs on the Employee Information screen.
Defined jobs are displayed in a list. To Add a Job click the

button. To Edit a Job click on it in the jobs list and click the

button. To Delete a Job click on it in the jobs list and click the

button. To restore deleted jobs click the

button and you'll be taken to the Undelete Jobs screen. If you check the Allow Employee Job Creation checkbox then a new job will be created when an employee enters a new Job Code as they clock in or switch jobs. Jobs can also be exported to Microsoft Excel or imported from Microsoft Excel.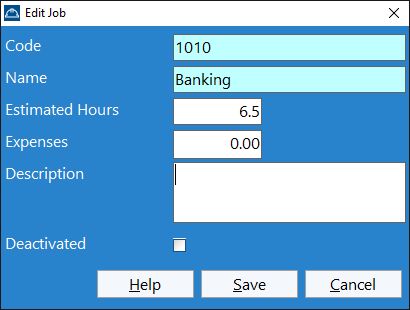 When you add or edit a job you'll be shown the screen above where you can define the details of the job that you want to track.
| | |
| --- | --- |
| Setting | Description |
| Code | A unique numeric code used by employees to record the job they are booking their time agains. |
| Name | The name of the job. |
| Description | A longer description of the job for information purposes. |
| Disabled | Check this box to disable a job and prevent employees booking time against it. |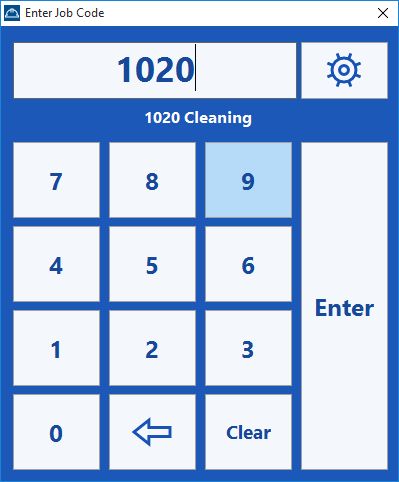 When an employee clocks in they can book time against a job using the enter job code screen shown above. All an employee needs to do is enter the code for the job they wish to track. Job codes will be auto completed to allow for rapid entry of the tracking codes. If required the employee can click on the STAR button next to the job code text box and can select a job directly from a popup list.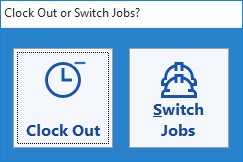 Time Clock MTS makes it extremely simple to switch jobs without having to clock out and back in. All an employee needs to do is clock out (using the employee list or the keypad interface) and they'll be shown the screen above. If they click the Switch Jobs button employees will be shown the Enter Job Code screen allowing them to enter a new job code.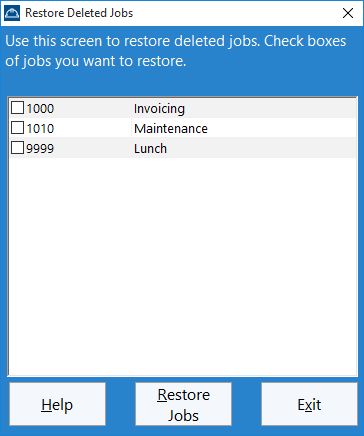 The Undelete Jobs screen (shown above) can be used to restore deleted jobs if you want to re-use a job code or just restore an accidentally deleted job. To restore a job from the list just check the box alongside of it and then click the Undelete Checked Jobs button.
Related Topics
Timesheets MTS Software (2002-13)
Email Us
Copyright & Disclaimer